Description
Angle-winder motor mount 0.5mm offset EVO6 - bearing version - Use in conjunction with CH105 bearings.
Black adapter insert at bottom of picture enables mounting Flat-6 motors as well as full size FK180 'Boxer' motors.
For regular gimbal bush type angle-winder pod with 1mm offset, choose CH60b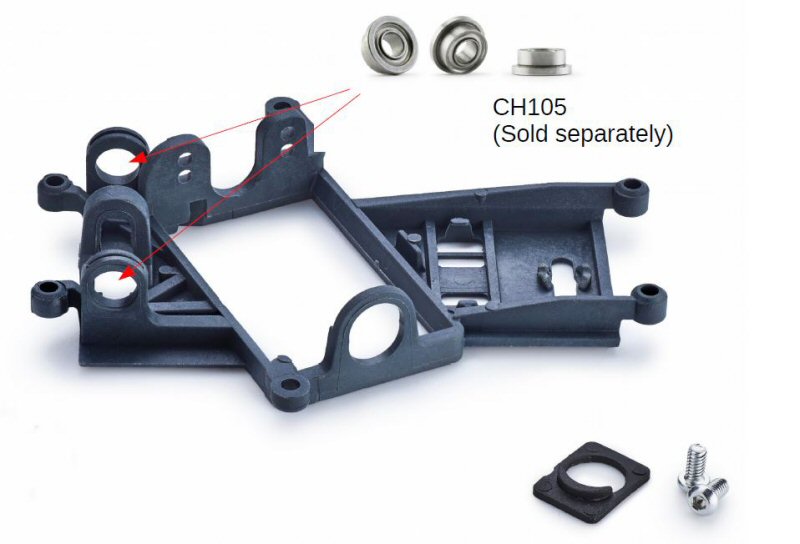 Customers who bought this product also purchased...